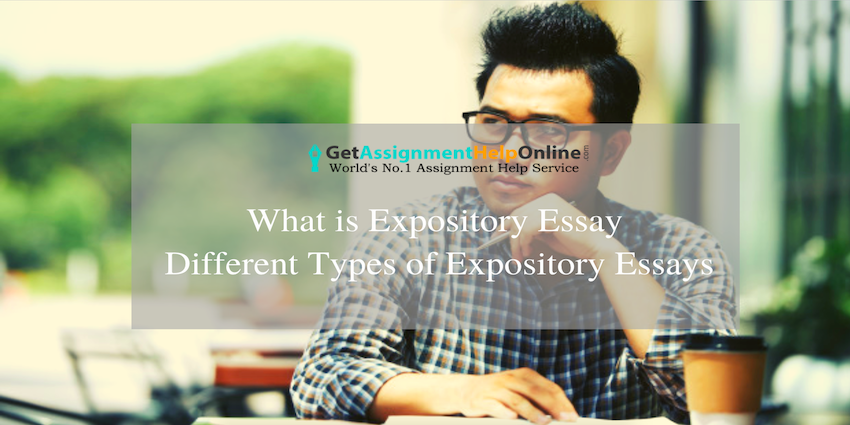 What is Expository Essay? Different Types of Expository Essays
Are you guys having a tough time in writing an expository essay? Today, I am going to let you know about everything about expository essay and it's types. Students have a lot of confusion regarding expository essay writing. Reason being, it has several types and if you are having an essay assignment based on it, you should first need to have complete knowledge about expository essay and its types.
What is an Expository Essay?
Let's start with the definition of the expository essay. It is a genre of essay writing that tends to expose, explain, or clarify a topic. Such an essay includes extensive research as well as statistical analysis of the collected data. Often expository essay is completely based on facts, the writer expresses his opinions as well and rare use of emotions can be a part of the expository essay. An expository essay follows the usual pattern of essay writing that includes, introduction, a body of the essay and conclusion.
Before, you begin writing an expository essay it is important for you to know the different types of expository essays.
Types of Expository Essay
There are six types of expository essays namely, cause and effect essay, problem and solution essay, classification essay, comparison and contrast essay, definition essay, process essay. Below you can read about all of them in detail.
Cause & Effect Essay
Cause and effect essay is based specifically on the reasons that have some cause and results. When a writer starts writing the cause and effect essay, he/she should think of two things why it happened and what could be the possible consequences.
Problem & Solution Essay
The name can suggest to you all what it could be. Here writer raises a problem based on a certain situation. After good research and analysis of the problem, the writer suggests the apt solution of the raised problem. While finding the solution, the writer needs to do a complete analysis of the topic through different angles.
Classification Essay
While writing the classification essays, writer differentiates the topic elements into several categories. At the beginning of the essay, the writer provides a general description of each type. Later in the essay writer describes each part in a detailed manner. Such type of essay carries a lot of examples to explain each category.
Comparison & Contrast Essay
When a writer wants to put some light on differences and similarities, he/she writes compare and contrast essay. While writing this type of essay, writer works on the two or more topics simultaneously and build a structure which includes similar and different points. A writer has to portray opinions for both sides while writing such essays.
Definitions Essay
A writer writes a definition essay to explain a term in an elaborate manner. There are terms that have concrete meaning then there are terms that have mean as per the perception. For instance, glass, door have a fixed meaning whereas, the word love has various meaning for different persons. While writing such an essay, a writer needs to tell the readers about the term being defined, he/she needs to provide fundamental information of the term, and use facts and examples to explain the meaning.
Process Essay
These essays are quite simple to understand. They are also known as "how-to-essay." Such essays provide a description of a process. Every process has some steps known as procedures. The process essays will let you know those procedures. For instance, steps to drive
a car. Here provide all the steps in a chronological manner to explain the driving process to the readers.
These are the six types of expository essays one should know before starting essay writing. If you are finding issues in writing expository essays, the wise choice would be taking best online essay writing service from GetAssignmentHelpOnline.com. Here you will find the professional essayist to compose a superior quality essay.
Thank you for reading.