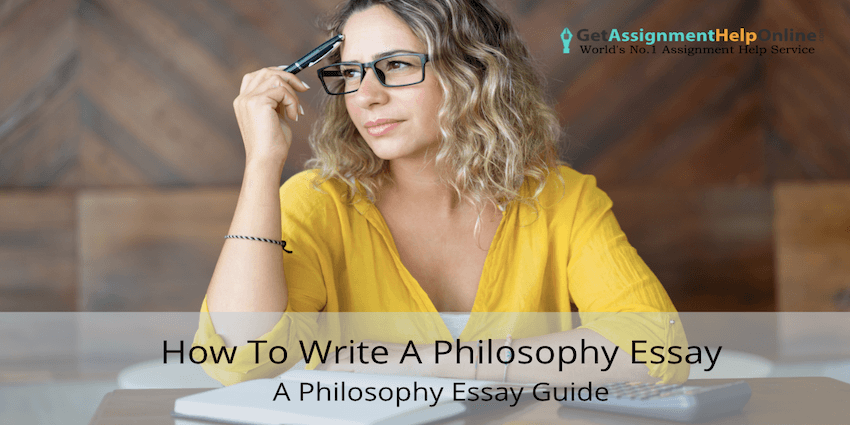 How To Write A Philosophy Essay | Philosophy Essay Guide
Writing philosophy essays is not as easy as we think. In this article we will discuss "How To Write A Philosophy Essay". A philosophy essay is all about discussing an argument or thesis. The main aim is to give a clear explanation of the argument discussed in your essay.
However, the thesis to be covered is already discussed. Your task lies in providing supporting arguments to it. You may even provide negative ones, if necessary. Your essay must concentrate on explaining its true meaning to the readers. Therefore, adding supportive and negative comments becomes a necessity.
Steps To Follow While Write A Philosophy Essay
The entire essay must be drafted with a proper flow of information. This will help your readers in getting much clear information upon your topic. Before starting to write an essay, you must follow the below mentioned two steps:
1. Understanding The Topic
Your philosophy essay must be able to persuade readers by helping them understand the arguments stated. Each of the points must be clearly explained with adequate justification. Thus, the first step is to make yourself understand the points clearly before stating them in your essay.
2. Preparing Your Thesis
A philosophy essay is written to convey your belief upon the topic. However, just stating it is insufficient without properly explaining the reasons behind it. Thus, you are required to draft all the supporting points briefly. The thesis prepared by you must be both thoughtful and logical.
Points To Be Covered In Philosophy Essay Writing
Once, you have drafted all the important contents for your essay, you can start writing it by following the below-mentioned points:
Draft An Attractive Introduction
An introduction must be a brief explanation of your entire thesis report. Thus, it must be concise and to the point. It must explain all the complex terms used in your thesis. Write it into several paragraphs. However, try to keep it confined within a single page.
Draft Your Arguments
A philosophical essay consists of a thesis already discussed by another philosopher. Therefore, it is important to add your arguments to it. Along with supportive arguments, you must also state a few counter-arguments too. This will help you in presenting your content more convincingly. However, each of the arguments must be supported by conclusive evidence.
The evidence provided must be based on factual data. Thus, ensure that the facts presented are true and fair.
Draft Your Ideas
A thesis is all about asking the question why? It is not complete research. It usually paves the way for additional research to be done. To prepare your essay more interestingly, you can add your own ideas relating to the topic.
The ideas stated by you may either support or counter your thesis. However, just stating them is not enough. You are also required to draft a strong base for it. They must be such that they can be applied in practical life.
Drafting A Conclusion
The conclusion is the most important part of your thesis report. It summarizes all the important points in your essay.
A conclusion provides closure to your readers. Therefore, it is very important to add supportive evidence supporting the points already mentioned. No new point must be mentioned in this part of your report.
Drafting a philosophy essay can be a challenging and time-consuming task. Students generally do not have enough time to work on it properly.
Therefore, the ones who are drafting it for the first time are advised to take the help of an essay writing expert. There are several websites available online that can help you out in writing an essay creatively and attractively.
These websites's essay writers are expert in writing philosophy essays. They can work on the hardest of your topic in no time. You are just required to state your topic. They are even capable of drafting a customized essay for you.
They can provide you with the best essay writing services. These websites ensure that the entire essay is submitted to you within your given deadline without plagiarism. They can provide you with completely unique content with no plagiarized statement.
Thus, they ensure that it is completely written in their own words. None of the content is copied and pasted from any other source. You can contact them 24X7. They can provide you with all the assignment help services required at a very nominal price.
Hope this article have resolved your query "How To Write A Philosophy Essay".