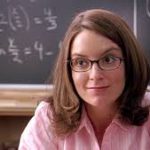 Subject:
Computer Science
Location:

Australia
About Miley Oliver
Overview
This is Miley, I am a lead software engineer with 7+ years of work experience guiding developer teams including coding, testing, and integration. I am also working as a freelancer at GetAssignmentHelpOnline.com. 
Area of Expertise
Microsoft SQL JAVA/JSP SCO Unix OpenServer Microsoft Visual Studio C/C++
Professional skills
Decreased load time seeds by 20% after modularizing code and optimizing queries Developed features for an inventory management tool using C#/.NET Engineer for value-based reimbursement team utilizing Java and Ruby on Rails Implemented a new C# class library for the SQL server database access layer, and updated previous web page frameworks. Extensive expertise in large system architecture development and administration, as well as network design and configuration. Successful installed Linux servers and virtualized environments using Hyper -V, and amazon web series. Designed and implemented PHP web application, streamlining high-server traffic resource configuration and allocation. I have completed more than 400+ assignments on software engineering. I have always provided high-quality assignments to the students.  
Other Experts You May Hire
Reviews
We begins with the first step for generating great user experiences: understanding what students exactly want.
4.3
Rated 4.3 out of 12 Ratings