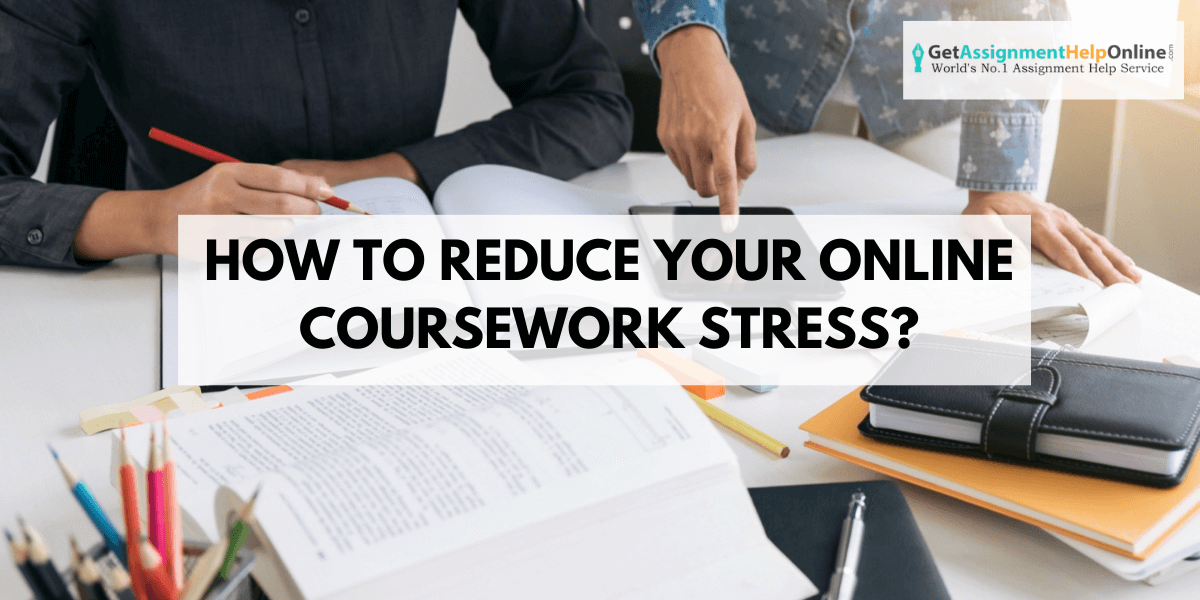 How To Reduce Your Online Coursework Stress?
Students nowadays suffer from a lot of stress and anxiety and coursework is a big part for children's education and when your child is overwhelmed or frustrated by your coursework and that can have a negative impact on their ability to focus and retain information. It is important for the students to reduce their online coursework stress to perform well in their studies. Below are some ways to reduce coursework stress.
How to avoid online course work stress?
So here are some of the best ways to reduce your stress. Go through them.
1 Stick to a schedule
Making a plan is a good habit for the students. Scheduling time for homework, coursework, activities and sleep. And not they should make a schedule but also they have to follow it. 
2 Good Time management
It is important for the students to manage their time, especially when it's time to get to work on homework, assignments. Try to remove distractions like television and cell phones so that you can complete the homework and stay on schedule. 
3 Review your task work daily
It is a good habit if you check on which things you need to do and in how much time. It helps you to save your time and you will be aware of what tasks you have to do in the present and int the future.
4 Always stay organized
It is always important that you stay organized. An organized place can distract you but a neat and clean space helps you to get good vibes and help you to understand the concept easily.
5 Make time to relax
With studies it is important to get proper rest and do some extracurricular activities which helps you to relax your mind. Do some exercises or yoga that helps your to reduce stress especially your online coursework stress. Go for a walk, talk to your family  and friends whenever you get free from your work.



6 Walk away if it's overwhelming
Also, always keep in mind if you are getting frustrated or irritated by your online coursework it would be best to take a beak. This will help you to relax and refresh your mind so that you can give more focus on your coursework. 
7 A good sleep
A good sleep is very important for the student. A person should take 7-8 hours of sleep each night. A good sleep helps you to recharge for the next day. Sleep helps you to tackle all the problems for the next day.
Learning how to handle online coursework stress helps you to relax your mind while also help to develop better learning habits. Nowadays there are so many online coursework services which can help you to get your work done. You can take their help and get an A+ in your coursework. These online coursework services are very cheap and affordable and also they delivered on time which is a plus point. Just choose the best website for your coursework and relax.
So, go for these tips and then share your experience with us in the comment section below..
I hope this article helped you.
Thank you for reading!