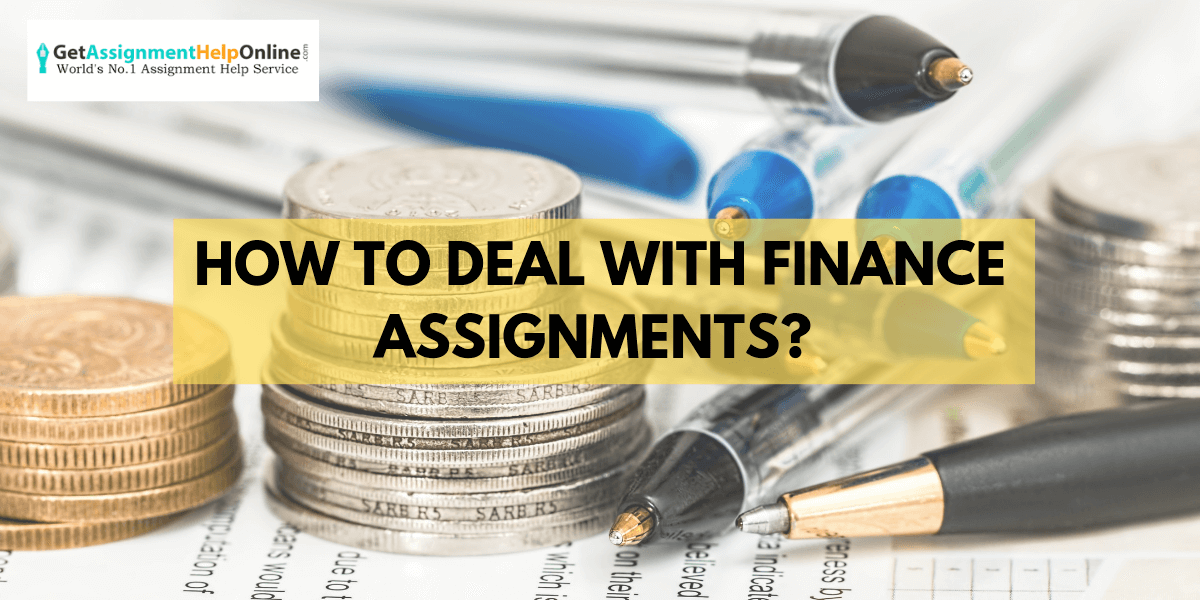 How to deal with finance assignments?
Finance assignments can be boring and time-consuming. Most often they require a lot of time because you have to solve multiple sets of problems. In case, you are already having a super-busy schedule, because of your sports practice, part-time job or any other preoccupy, you must find out the ways to complete the finance assignments effectively.
To help in figuring out some useful tips to complete finance assignments effortlessly, we have gathered some points here. Go through the below-listed points as you can really save both your time and grades by following them:
Find a distraction-free place
If you want to make a finance assignment quickly, you must have to focus on it thoroughly. Thus, before starting on with your work put aside all the possible distractions. Free your study space from any fancy halts such as your social media notifications.
Make yourself comfortable and try to focus completely on the assignment. This is something very basic, but most of us still don't follow this tip.
Never be over-confident
Yes, you can surely draft a perfect assignment, but do you proofread with perfection as well? Never be over-confident with academic tasks. You may have put a lot of effort into writing down every solution, but it may still have errors.
We all commit mistakes and the wisest thing you can do to your finance assignment is to check it thoroughly. You may have seen students reaching out to finance assignment help. A lot of students prefer taking expert help because of their rich proofreading and editing skills. The professionals never leave any kind of errors in the draft and this is why they fetch good grades. You can also follow this tip and secure good grades.
Make the best use of your time
The major thing a finance assignment will demand is your time. This is why you must know how to make the best use of the same. Yes, we know that there must be other activities which you really want to do or which are also equally important, but there are no ways to finish a finance assignment in minutes.
What you can do, is to utilize small chunks of time in which you do absolutely nothing. For instance, you can use that extra or free time in college in the library instead of roaming randomly. This may sound trivial, but this way you will gather all the relevant knowledge on your topic without even researching for hours.
Ask for help, if needed
 If you really want a higher grade, you must understand what you actually need. Many times we lose command over things because we don't consider working on our weaker points. Sometimes, we don't understand the real issue and sometimes, we hesitate to ask for help.
Don't ever do this. Nobody is perfect and especially student life is all about learning. If the topic of your finance assignment is too tough for you, try to learn it first. For this, you can get help from your teacher and friends, in case they are not available you can go for online finance assignment help, and get valuable suggestions by an expert.