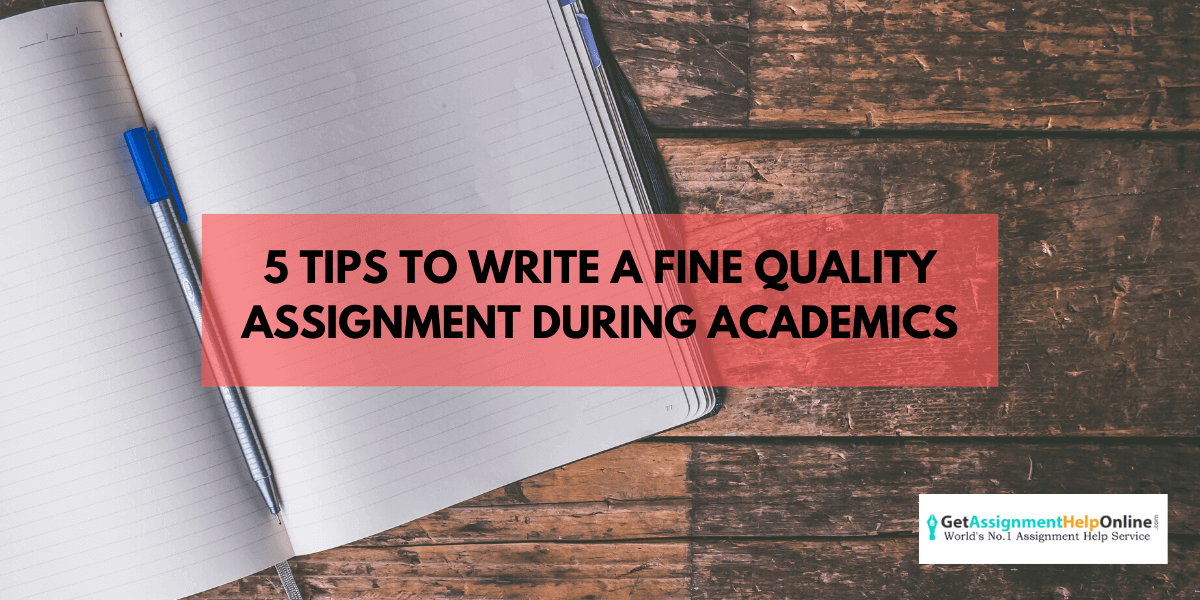 5 Tips To Write a Fine Quality Assignment
Assignments can be a living nightmare for many students. Doing assignments and other academic projects is not an easy task. A large portion of students is devoted to written assignments. Students have to do so many academic works like coursework, essays, dissertation, report writing and also have to prepare for the exams. Also, university writing is very much different from high school writing. You have to do more research in your college as compared to your school writing. It is important for the students to submit a well-researched assignment so that they can get good grades. Many students find it difficult to submit a well-researched and well-written assignment and for them, there are so many online assignment help services that provide help to the students.
Frame a fine quality assignment with these tips
 1 Analyze the assignment question first to write Quality Assignment
It is important to analyze the question first before you start writing anything. When you understand the question then only you can write on it. Read the assignment topic carefully word by word or if you find any difficult words then first find out its meaning. Pay attention to everything that makes the assignment more specific.
2 Look for reliable information
After you understand the topic it is important that you start hunting for the information that will be useful for your assignment. You should do good research on the internet and books. 
3 Draft an outline
Even a rough outline of your assignment shows how to structure it in a logical way. The structure helps you to understand that you keep on the right track. Also, you will be very clear towards your work if you draft an outline and it helps you to know what will work best for you.
4 Writing tips
If you are done with the research and outline the next step you have to do is to write. Writing can be very easy, the only thing you have to do is to follow a structure. The structure should be like you have to first write the introduction then the main body and last is the conclusion. The introduction is the first paragraph of your assignment so it should be clear and catchy. In your main body, you should write the main argument of your assignment. There is no limit to how many paragraphs the main should contain. After then the last part is your conclusion, make sure that you conclude all above-mentioned in your essay based on the evidence you present.
5 Look through the whole paper
After you have done with the writing the last thing you have to do it to proofread your work. Many times when we write we write inflow and make so many mistakes in the content. It is better that you look through your paper after you have done it. Also, if you want to add a few details, just add on it. Check all the grammar and spelling errors and correct them.
Now that you know how to write a fine quality assignment, there is no one who can stop you from getting good grades. Still, if you feel that you need assignment or homework help you can take it to form online. I hope this article helped you.
Thanking you for reading!