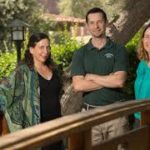 Location:

UK
About Adam Greg
Occupation
I  have done Ph.D. in Civil Engineering from the University of British Columbia. Currently associated with GetAssignmentHelpOnline.com and helping students by providing academic assistance. Sound knowledge and the idea of all civil engineering standards and norms set by the government. Acquired extensive knowledge of various software including MS Office, AutoCad, Civil 3D, etc.
Professional experience
Working as an assignment writing expert with GetAssignmentHelpOnline.com for the last 2 years.
Provided more than 350 assignments of civil engineering and associated fields to the students of the UK.
Working as a manager in a leading firm in the United Kingdom from the last 5 years.
Worked as civil engineering for a period of 3 years.
Delivered various civil projects to commercial and industrial clients. All projects were successfully implemented without any hindrance due to excellent planning and preparation.
I have strong innovative designing and thinking skills to build public workspace, environment-friendly structures within a specific timeframe and budget.
Excellent leadership and management skills proven in planning, analysis and designing various structures.
Reviews
We begins with the first step for generating great user experiences: understanding what students exactly want.
4.3
Rated 4.3 out of 24 Ratings